Posted by Brittney | Filed under What's Cooking Good Looking?
This post has been a long time coming. I have been whipping up a frenzy in our kitchen. Luckily, I've been hitting homeruns with my Pinterest recipes. I'm always nervous when I try a new one out. Especially those ones that say, best dish ever. I mean really, aren't those always the ones that flop? Let me show you to some recipe winners. Onwards!
First things first. Cauliflower has been rocking my socks lately. I'm pretty sure I've avoided this veggie unless it was deep fried and dipped in ranch. We've been trying our best to eat better (more on that in another post) and I tried out cauliflower rice and holy smokes. DELICIOUS!! We make fried rice using this packet and you can't even tell the difference. I've been dabbling in all sorts of substitutions and we also have a winner with the garlic faux potatoes. Matt said they were best mashed potatoes that he had in awhile before I told him it was cauliflower. I'm going to try out a cauliflower crust pizza soon. I'll report back.
Honey Lime Shrimp: Super quick weeknight meal. I paired it with quinoa since I was feeling extra fancy.
Another super simple side dish that I've been whipping up is roasted corn. As an Iowa gal, I love me some sweet corn! Six minutes under the broiler and you have toasty delicious corn that has you dreaming of summer. I've been mixing up spices to whatever strikes my fancy.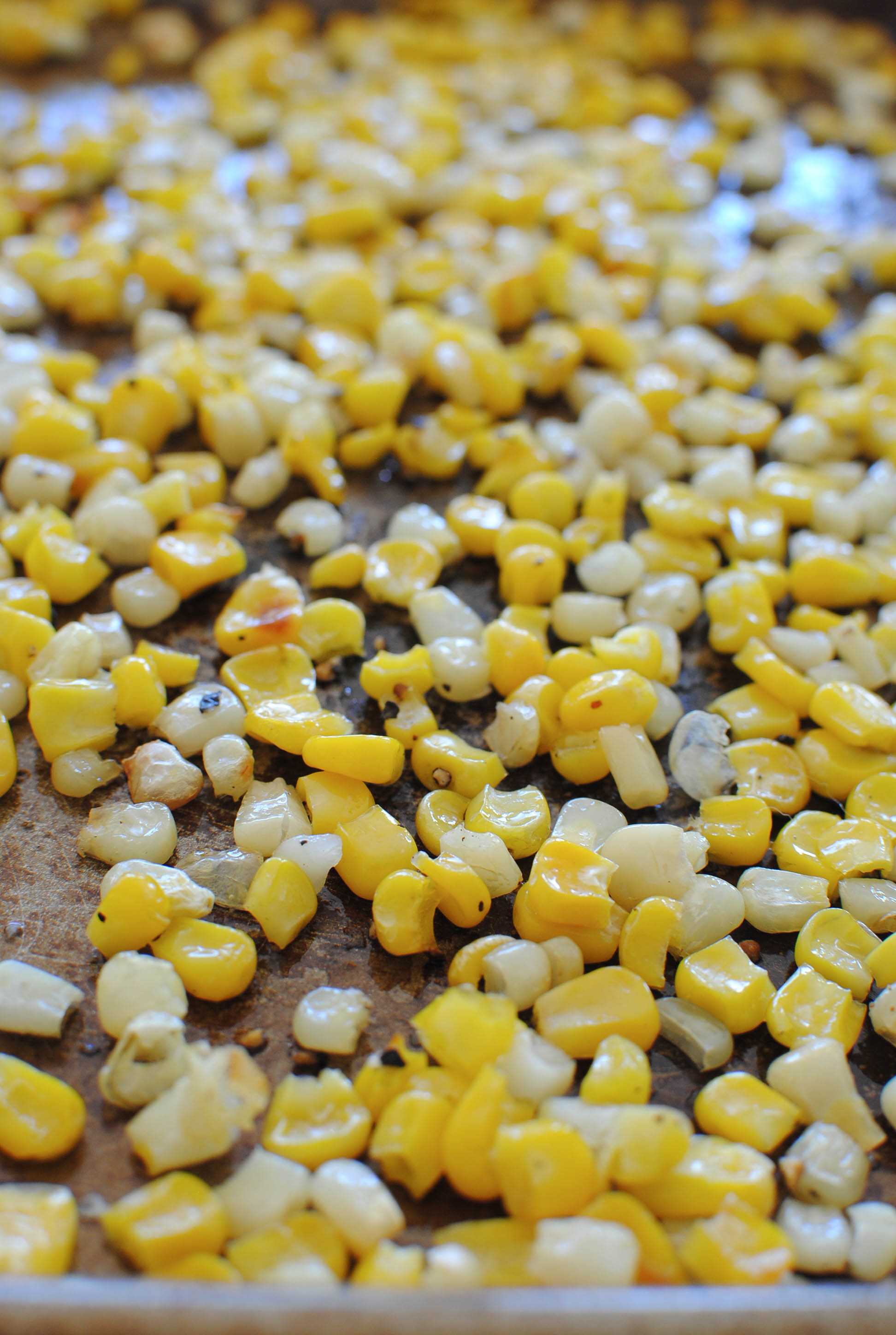 I've been trying to cut processed food out and these Kind Bar cheater recipe is making things a whole lot easier. These are so good! Dusty is my go-to lady for whole food tasty recipes!
More deliciousness to be found on my Pinterest boards here. Tell me what you've been cooking good looking! Leave your Pinterest username in the comments so I can follow you too!
psst- all pictures are courtesy of their respective pins. Click on the picture to visit the original source!
Tags: pinterest, recipes, winning pins
One Response to "Winning Pins: 2.0 Edition"
Leave a Reply